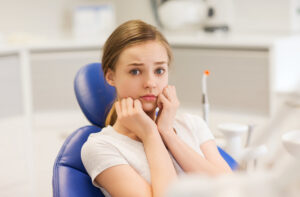 Dental anxiety is common, affecting an estimated 36% of the population. Unfortunately, this anxiety can hold people back from going to the dentist and receiving the care that they need to maintain their oral health. 
Understanding dental anxiety, what causes it, and how to improve it can help you overcome this prevalent phobia. 
What is Dental Anxiety?
Dental anxiety refers to any anxiety, fear, or stress caused by visiting the dentist. This fear can range from mild to severe. Patients may have some anxiety surrounding dental settings, but attend their regular dental appointments anyway. However, patients with more severe dental anxiety are likely to put off or avoid dental treatment entirely.  [Read more…]