Traveling overseas for affordable dental work can be a risky and expensive endeavor. Between navigating unfamiliar cities, dealing with confusing currency exchanges, or even deciphering a different language, you may find out a trip out of the country is more of a hassle than it's worth. Why not stay closer to home and stop traveling overseas for your dental work? Located near Clearwater, Dental Implant Solutionz can give you the high quality restorative dental care for which you have been searching, but without all the inconvenience and uncertainty.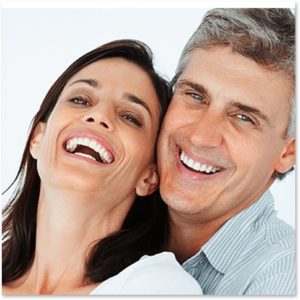 Trusted, Proven Experience
Beyond the travel expense and frustration of an unnecessary trip out of the country, you need to be certain that the dentists performing your procedure are both capable and experienced. At Dental Implant Solutionz, you can receive advanced dental care from experienced clinicians that have received recognition from the trusted American Academy of Implant Dentistry and American Board of Oral Implantology. With their respective Associate Fellow and Diplomate accreditation, you can feel confident that your important dental procedure is in competent hands. We tackle even the most complex cases!
For our patients that visit us from nearby Clearwater or the larger Pinellas County area, we offer affordable dental care options that won't break the bank:
LANAP assisted periodontal treatments provide effective, non-surgical therapy for infected gum tissue
Affordable and high quality, durable dental implants with accompanying crown begin at only $2,650
Natural appearing and restorative partial dentures are just $995
Tooth Extractions that are painless for you and your wallet at just $150
Smile restoring and functional hybrid dentures for $6,950
Tourism in Clearwater
For many people, the main reason to travel overseas is to experience the exotic locations and one of a kind travel destinations. Yet, you don't need to travel the world over to find unforgettable entertainment, natural beauty, and tourist attractions. For those who want to enjoy the warm Florida sun, you can't do much better than the Clearwater Beach.
Considered by many to be the ideal beach, at Clearwater Beach you'll find soft, sandy beaches, plenty of beach amenities and services, and incredible sunsets over the warm gulf waters. Ideal for a getaway with your spouse or a weekend outing with your family, there are plenty of scenic tours, fishing expeditions, and terrific dining establishments all within close proximity to the shoreline.
While you are at the beach, you may be fortunate to catch a glimpse of the playful dolphins that populate the coastline water. However, if prefer a more up-close and personal encounter, then you might be more inclined to visit the Clearwater Marine Aquarium. Serving as a marine rescue and rehabilitation center for Florida's aquatic coastal wildlife, it also provides a hands-on, educational experience for the entire family. While you are there, you can also take a guided boat tour, feed the friendly dolphins, or catch an educational movie in their theatre.
As relaxing as a day at the beach may be, your dental care should be just as stress free. Contact Dental Implant Solutionz to discuss our all our comfortable sedation options.