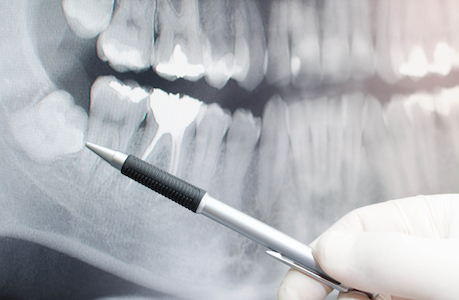 Need a tooth pulled? No problem. Our comfortable extractions are just what you need to remove damaged or diseased teeth, so that the rest of your smile can stay as healthy as possible.
$150 Dental Extractions in Largo, FL
If your bone is healthy, it's possible to get your new dental implant placed the very same day that you have a tooth pulled. If not, we'll take precautionary steps to ensure that everything in that area heals properly, so that you can have an implant installed after a short recovery period. For instance, we may place a bone graft after your extraction, so that the area heals up strongly enough to support an implant. Grafts start at just $375.
Get Your Implant the Same Day
Do you have impacted or infected wisdom teeth that are causing pain or crowding? Surgical extractions are starting at just $150!
What About Wisdom Teeth
Would you prefer to sleep through your simple or wisdom tooth extraction? No problem. We offer three sedation options for you to choose from:
Conscious Oral Sedation – After you take an orally administered sedative or anti-anxiety medication, you'll feel relaxed and almost as if you're taking a light nap. It wears off after just a few hours.
IV Sedation – The deepest level of sedation available in our Largo dentist office, IV sedation allows you to "nap" right through the entire procedure.
Nitrous Oxide – Also known as "laughing gas," this light sedative gives you the relief you need, even if you're only mildly anxious.
Do you need a tooth pulled? New Patient Special: Free Implant Consultation or $60 Limited Oral Exam includes exam and x-ray. We'll be happy to discuss all of your concerns and oral health goals – including whether or not it's possible to save your problematic tooth. If you do need your tooth pulled, we have a variety of implant options available to replace it for life.
Sedation Dentistry is Available