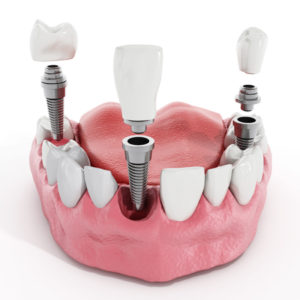 As the Largo area's leading implant dental practice, Dental Implant Solutionz offers patients the life-changing treatments they need in order to enjoy a more attractive and functional smile. Dr. Tadros has decades of experience practicing as a certified prosthodontist, and his extensive clinical knowledge and skills make it possible to serve the needs of even the most complex implant cases in Florida. Now, Dental Implant Solutionz is proud to offer a new in-house lab to provide an even wider range of essential on-site services to all patients.
About Our In-House Lab
Dental Implant Solutionz' on-site laboratory makes it possible for Dr. Tadros and his team to quickly, efficiently, and reliably complete even more of the services that are most important to patients seeking dental reconstruction. Take a look at the comprehensive services that patients of Dental Implant Solutionz will now enjoy:
Surgical CT Scans: Surgical CT scans provide assistance and information during surgical procedures. This type of imaging makes it possible to reduce risk and get additional visual cues from inside the mouth and body.
Milling of Prosthesis: Providing patients with highly functional and natural-looking prosthesis is a vital component of restorative dentistry. With its new in-house lab, Dental Implant Solutionz can mill prosthesis on-site to meet unique patient needs without any inconvenient wait time.
Zirconia: The in-house lab at Dental Implant Solutionz will also specialize in the use of zirconia, a white powdered metal used to create dental frameworks for crowns, bridges, and other important dental structures. Zirconia replaces unsightly gold and stainless steel by creating the appearance of a whiter and naturally translucent tooth. [Read more…]