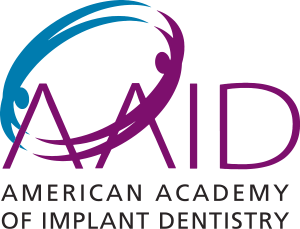 The American Academy of Implant Dentistry (AAID) was founded in 1951 as the first professional organization in the world dedicated to implant dentistry. General dentists, oral and maxillofacial surgeons, periodontists, and prosthodontists all count themselves among the members of AAID. The academy's mission is simple yet essential in today's society. The AAID is committed to advancing "the science and practice of implant dentistry through education… and [serving] as the credentialing standard for implant dentistry for the benefit of mankind."
Dr. Tadros, the experienced prosthodontist who leads Dental Implant Solutionz in Largo, Florida, was recently elected as a fellow of the AAID. Becoming an AAID fellow is a high achievement. It requires qualifying as an AAID Associate Fellow, completing 400 hours of postdoctoral education related to implant dentistry, five or more years in the practice of implant dentistry, and completion of at least 50 cases of advanced dental implant treatment. Dr. Tadros met and exceeded all of these requirements, then passed the Fellow Membership examination, in order to become an AAID fellow.
On October 14, 2017, Dr. Tadros was inducted into the AAID as a prestigious fellow. The celebration took place at the Hilton San Diego Bayfront in California along with more than 100 other new fellows. More than anything else, Dr. Tadros is excited and honored to bring everything that he has learned back to his practice in Largo. Dental Implant Solutionz prides itself on providing patients with customized, advanced, and comprehensive dental solutions. In particular, Dr. Tadros offers patients at Dental Implant Solutionz his specialties in dentures, implants, periodontics, and dental restoration.
If you are living without a full set of strong and healthy teeth, then you are most likely enduring a diminished quality of life. Simple daily tasks such as talking, chewing, and smiling are significantly more challenging without all teeth in place. You don't need to continue living in pain and embarrassment, thanks to the implant procedures that Dr. Tadros can provide. Call (727) 202-4926 to learn how he can help you and schedule your first appointment!