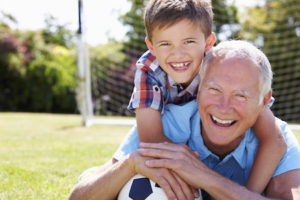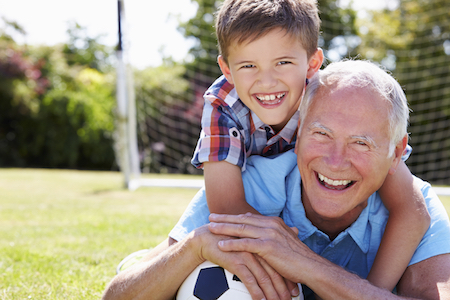 Patients with periodontal disease may be seeking a solution to missing teeth and lost gum tissue. While there are multiple options available, a hybrid denture is generally the most comfortable, functional, and attractive. Let's discuss why a hybrid denture is likely your best treatment option for advanced periodontal disease. 
What Is a Hybrid Denture?
A hybrid denture is a type of denture that combines the functionality of a conventional denture and a fixed bridge. It's a permanent fixture, secured in the jaw bone, that looks and feels like natural teeth. A titanium or gold bar may be used to fuse the acrylic teeth to the jaw. 
Hybrid Dentures for Patients with Advanced Periodontal Disease
Periodontal disease is an infection of the gums that leads to soft tissue damage. If this disease progresses, it can diminish the bone that stabilizes the teeth and, eventually, leads to tooth loss.
Restore Lost Bone and Gum Tissue
Hybrid dentures can be used to replace an entire row of teeth, as well as gum tissue that has disappeared due to periodontal disease. In cases of advanced periodontal disease, where significant tooth and gum tissue loss has taken place, a hybrid denture can permanently replace what's been lost to restore the aesthetic and function of natural teeth. 
Security, Comfort, and Beauty
Unlike traditional dentures, hybrid dentures are fully secured to the jawbone. So, there's no chance of the denture snapping out of place when you eat. This type of denture also appears more natural and feels more comfortable than removable dentures. 
Reduced Risk of Bone Loss
Hybrid dentures reduce the chance of further bone loss for people with advanced periodontal disease. Additionally, the dentures will even out the force of biting as you eat, preventing excessive strain on the teeth. 
To learn more about hybrid dentures for advanced periodontal disease, contact us today.