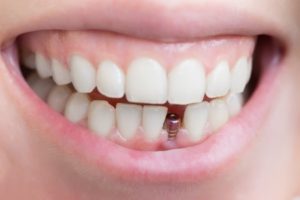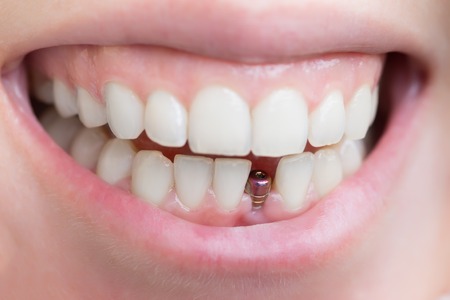 If you lost a tooth and want to replace it in the most natural and permanent way possible, you don't need to look any further than dental implants. As a gold standard of care for modern tooth replacement, an implant serves as a prosthetic tooth root anchored directly into the jaw and connected to a crown to replace your natural tooth. There are many reasons that a single tooth dental implant is the best option to save your smile.
A Single Dental Implant Replaces the Appearance and Function of the Original Tooth
Dental implants replace missing teeth with durable alternatives that look exactly like natural teeth. The first step involves installing the implant itself, which is a small titanium screw, into the jawbone. This titanium screw replaces the missing tooth root and fuses with the jawbone to become a permanent part of the mouth. After it has healed, a crown is attached to the end of the implant to replace the appearance and function of the tooth itself. You will be able to chew, talk, laugh, and smile like normal, and nobody will have any indication that one of your teeth is not real.
A Single Dental Implant Will Last Indefinitely
Unlike other tooth replacement methods, dental implants make it possible to smile, laugh, chew, talk, and enjoy regular activities without any difficulty or hesitation. You will forget that you ever lacked a full set of teeth because your implants will look and feel so natural. The permanency of implants gives you the freedom to enjoy your life without any second guessing. You can eat your favorite steak, brush and floss your teeth, and chew gum as if you never experienced tooth loss at all.
Quick, Simple, Affordable Treatment
A single tooth implant is a relatively affordable treatment since it only needs to repair one tooth location. This means that the implantation can be completed in as little as one day. If you have insurance, you can even file an insurance claim to minimize your out-of-pocket costs down to almost nothing.
It is essential that you only trust the health and appearance of your mouth with a certified prosthodontist who specializes in full mouth reconstruction. As an Associate Fellow of the American Academy of Implant Dentistry and a Diplomate of the American Board of Oral Implantology, Dr. Tadros is proud to help all of his patients enjoy attractive, functional implants that improve confidence and quality of life. No cause is too challenging or complex for Dr. Tadros, so call (727) 202-4926 today to learn more.