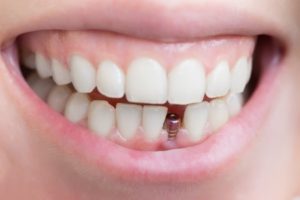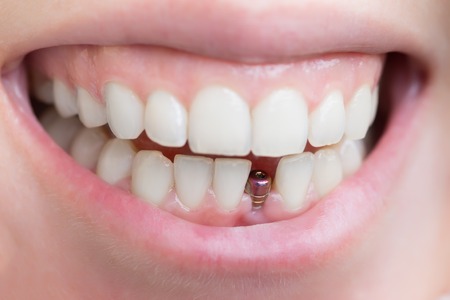 We've all heard the myths about George Washington's wooden teeth, and while our first President never actually used wooden dentures, he did suffer from dental problems that led him to use dentures composed of ivory, gold, lead, and other unlikely materials.
Fortunately, dental techniques have evolved significantly since the 18th century, and today dental implants offer an infinitely better solution to tooth loss than anything George Washington used! Dental implants offer a wide range of benefits, including the following three.
Osseodensification Can Be Used to Strengthen Bone
In order to receive dental implants, a space needs to be created within your jawbone to place the implant itself. Osseodensification is a new and innovative procedure that condenses your jawbone to make room for each implant. This process pushes bone outward from where the new implant needs to be placed. Not only does osseodensification make room for implants, it also strengthens the bone at the location of each implant to make your mouth healthier and ensure implant longevity.
Dental Implants Protect Healthy Bone
The most obvious benefit of obtaining dental implants is to achieve a full, attractive smile. This causes many people to overlook the fact that implants also keep the jawbone strong and healthy. Since teeth and their roots act as supports for the jawbone, the bone tends to deteriorate and lose its strength and firmness once teeth fall out or are extracted. Implants restore the support that the jawbone needs, stimulate further bone growth, and prevent future bone loss.
Dental Implants Look and Feel Completely Natural
Dental implants are designed to look and feel like your real teeth. They are so convincing that nobody will ever suspect they aren't your original teeth. Unlike dentures, which are known for making talking, chewing, and smiling difficult, implants make daily tasks effortless. You can order steak for dinner, smile widely, and talk a mile a minute without any hesitation.
Of course, the true quality of your implants is also dependent on the dentist you select to complete your procedure. At Dental Implant Solutionz in Largo, Florida, you can benefit from Dr. Tadros' extensive implant experience. As a certified prosthodontist, Dr. Taros has trained under some of the industry's leaders in implant dentistry; there is no implant case too challenging for him to handle. Call (727) 202-4926 to schedule an appointment today.