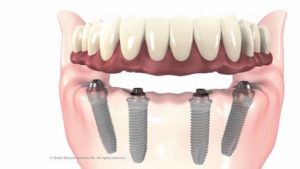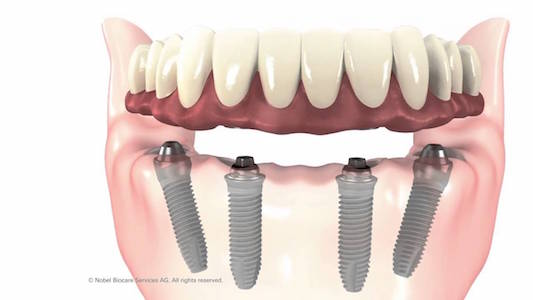 When you no longer have your own teeth, dentures can seem like the perfect solution. Up until recent years, simple dentures have been the standard for those who could not keep their teeth. Yet there is new technology that makes life much easier for denture wearers. With implant solutions available for dentures, there is no longer any reason to put it off.
No More Adhesive
Most people find that at first they don't need adhesive with their dentures. Yet as time wears on and the gums deteriorate and shrink down, dentures may not continue to fit as well. The usual solution to this problem is an adhesive. With dental implants that hold your dentures in your mouth, you no longer need to worry about a perfect fit or adhesive, and your dentures will last much longer.
More Natural
Whether or not you use an adhesive with your dentures, they do tend to move around if you cough too hard, laugh too hard, or bite on something the wrong way. The constant shifting of your dentures can make them feel like the foreign obstacle in your mouth that they truly are. With dental implants that hold the dentures in place, the false teeth feel more natural in your mouth. This means that you will be able to talk and eat much more easily.
Affordable
Getting dental implants to hold your dentures in place is actually a very affordable procedure. When you consider that this attachment will help remove the need for frequent adjustments, dental implants are a wise investment. You will save money and time on adjustments, and your dentures will last longer.
If you are interested in a hybrid set of dentures with dental implants, contact us today for more information or to schedule an appointment.