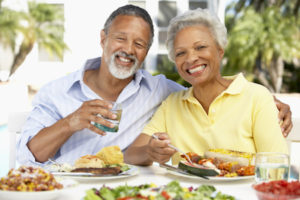 Have you found yourself putting off needed dental treatment? It's no secret that dental work, like other forms of healthcare, can get expensive. According to a 2016 report, about two-thirds of Americans have dental insurance, but that insurance may not be sufficient for extensive dental work. In addition, 90 percent of those Americans got their dental coverage through their employer. 
Things are a lot different now than they were in 2016. With the pandemic in full swing, many Americans are finding their jobs, with their health benefits, stripped away. This makes it so that even more Americans are unable to afford the dental care they need.
If you want to make sure that you can cover all of your dental needs, now and in the future, you need to plan ahead for your dental treatment. 
The best place to start in coming up with a plan is an initial exam, cleaning, and x-ray series with your dentist. This will give your dentist the data he or she needs to create an effective treatment plan. Once a plan is made, you can work with your dentist to prioritize the treatments in the order that you can afford them.
As soon as you know that you are going to need some dental work, you should start saving for the purpose. Talk to your dentist about what your treatments will cost and discuss possible finance options for very expensive procedures, dental appliances, or dental implants. Set aside a specific amount of money each month or payday to cover the dental bills.
Another important part of planning your future dental work is taking into consideration the constantly changing times. Coronavirus cases in the U.S. are finally starting to show some improvement, but the future is still uncertain. Plan the most important dental work first, and then deal with the purely aesthetic later.
If you have dental concerns now, contact us today for an appointment.