The main issue with Gingivitis is that it does not hurt. Dental health is not just about brushing your teeth. Taking care of your gums is an extremely important part of your dental health. Gingivitis is a silent disease and if your gums are not healthy, without regular visits to your dentist, you may not even know! However, If you notice any of these red flags below, be sure to visit your dentist soon.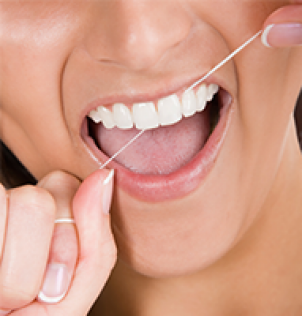 Swelling, Redness, or Puffiness: These are usually signs of inflammation and may possibly be an early indicator of gingivitis (gum disease). It can also be a sign of a viral or bacterial infection or may be caused by changes in hormones.
Receding Gum Line: Gum recession happens when the gum tissue wears away, exposing more of the tooth and sometimes even the root. Receding gums can be caused by gum disease, but it can also occur from brushing too hard, hormonal changes or even from grinding or clenching your teeth.
Bleeding: Bleeding gums are never normal and are also a sign of gum disease or brushing too hard. If you just started flossing, your gums may bleed a little at first but the bleeding should stop after about a week. Taking blood thinners may also cause your gums to bleed.
Bad Breath: Gum disease can cause pockets to form between the teeth and gums, where plaque and food debris collect. Some people may experience recurring bad breath or a bad taste in their mouth, even if the disease is not advanced.
Many gum issues are a symptom of gum disease. It's important to see your dentist so the cause can be treated before it advances.