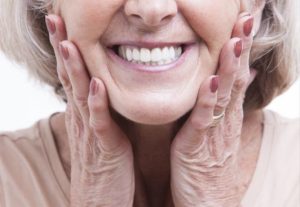 Modern dental innovations make it easier than ever to replace damaged or missing teeth with replacements that look and feel completely natural, but your dentist will always strive to save your natural teeth when possible.
There are three main benefits that real teeth offer, and it's wise to protect them if you can!
Minimize Bone Loss
As soon as a tooth is removed, the jaw bone loses stimulation in that area. Every time you chew, talk, or bite, your teeth send vibrations to your jaw bone that stimulate regeneration and support ongoing bone health. Of course, missing teeth cannot perform that function.
Your dentist will work hard to save your natural teeth before removing or extracting them in order to preserve as much jaw bone strength as possible. The effects of jaw bone loss include sunken cheeks, misaligned bite, change in facial appearance, and difficulty chewing and talking.
Prevent Teeth From Shifting
Even just one missing tooth gives surrounding teeth the opportunity to shift into a new space and ruin the alignment of your mouth. Losing the balance of your bite position is dangerous since it can lead to complications like TMD. TMD is a disorder of the jaw bone joints that leads to severe and unpleasant symptoms like chronic pain, tenderness in the face, and reduced range of jaw motion.
Avoid Future Procedures
Just one single treatment like a root canal can save your natural tooth and help you avoid future procedures for crowns, bridges, or implants. Your dentist will try to use this type of endodontic solution first in order to preserve the structure of your natural tooth. A root canal removes the damage causing you pain but maintains the natural function and appearance of your tooth, making it the most logical plan of action before extraction.
However, a root canal is not always possible, and your natural tooth cannot always be saved. If your teeth have already started to fall out or your mouth has sustained damage and decay too severe for a root canal, dental implants can be used to restore your mouth.
Dr. Tadros, D.D.S. at Dental Implant Solutionz in Largo, Florida. Dr. Tadros specializes in using natural, durable dental implants to give his patients full and attractive smiles.
Call (727) 202-4926 to make your first appointment at Dental Implant Solutionz today!