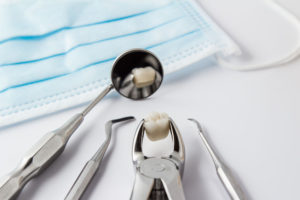 You only get one set of real teeth, so it makes sense to do everything possible to preserve and protect your teeth. However, there does come a point for some people when extraction is a better option than trying to save an extremely damaged natural tooth.
If you are suffering from a decaying, broken, or otherwise troubling tooth, this guide will help you identify whether extraction might be your best choice.
Should You Save Your Tooth With a Root Canal?
A root canal can be used to save your damaged tooth and keep it in position. This procedure works by removing the infected inner pulp, cleaning the inner chamber, and sealing your tooth off from bacteria.
It's true that a root canal will keep your natural tooth in place, but it can only be done if your tooth is salvageable. If your tooth has sustained severe and extensive damage, saving it from infection may not be enough. In this case, extraction is the best option. [Read more…]